Published on 01/11/22  – StudyTravel Network
Addressing homestay shortages and opportunities for agents in online education were the themes of panel discussions at the largest-ever workshop held by Spanish agency association Aseproce last week.
Celebrating its 35th anniversary, ASEPROCE welcomed 64 agents, 51 educators and 11 service providers to Madrid for the one-day event, which featured panel discussions, scheduled business meetings and networking.
Homestay: To discuss homestay, Oscar Porras , President of Aseproce, welcomed five specialists with experience of different sectors and destinations: Jane Dancaster of Wimbledon School of English in the UK; Arthur Godsil of Irish guardianship and school placement provider Godsil Education ; Bonnie McKie , Executive Director of Canadian Association of Public Schools – International CAPS-I; Laura K Rose from US-based J-1 sponsor Greenheart International; and Maite Mulet of Spanish agency and Aseproce member TEC-Idiomes, S.L. .
Contributors agreed that 2022 had been challenging for homestay, with various reasons cited including more people working from home, families moving out of cities, an enduring reluctance to host in the pandemic, inflation, and families hosting Ukrainian refugees.
Improving situation: Nonetheless, panellists were more optimistic for the year ahead. Jane said that Wimbledon School of English has gone from having 300 host families prior to the pandemic to around 160 now, but said that new families were coming on board, and Arthur said that the cost of living crisis had created a new pipeline of hosts.
Laura explained that J-1 host families are purely volunteers, but added that there is still a huge number of Americans interested in hosting and that fears of hosting were subsiding were subsiding.
CAPS-I has invested in promotion of hosting and created leads for members, Bonnie said, and up to 30 per cent of applications are being rejected, so standards are not being compromised despite the shortage, she argued.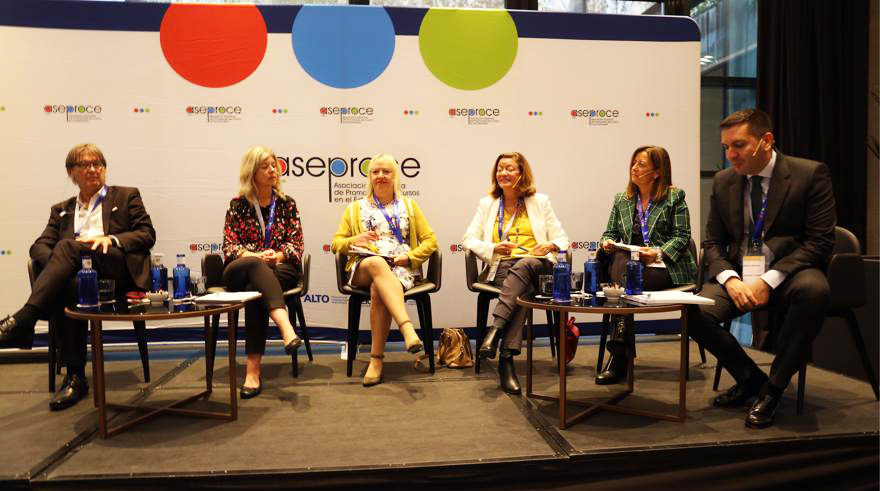 Expectations: Talking about minimum expectations that an agent can expect from homestay, referenced accreditation standards, safeguarding legislation and "care" from families that want to have an experience.
Host families should show interest in the students, and students need to be explained what their stay will be like, Maite urged.
Agency concerns: Maite explained that Spanish agents have been worried about homestay and how it is of great value for students and families, and that there have been cases where students were not placed with the right families in the last year. "We understand the difficulties, and we know partners have suffered. We should continue to work together to find solutions," she said.
Discussing what makes a good agency, and what agents can do to improve the situation, Jane and Laura highlighted the importance of dialogue, honesty and realistic expectation setting, while Arthur and Bonnie talked about ensuring students were prepared and suitable for a study abroad experience.
One Spanish speaker per family: Arthur said that members of the Irish Federation of Educational Guardians were committed to one Spanish speaker per family and Bonnie said that CAPS-I members intend to uphold that principle, while Laura confirmed that it is forbidden to double place on J-1 exchange programmes. However, late bookings and shortages make this challenging, particularly in the language sector.
Maite added that this was a fear of agencies that they cannot guarantee the one Spanish speaker per household promise. "Agents will have to be very careful, and need to be very precise what we guarantee to parents," she said.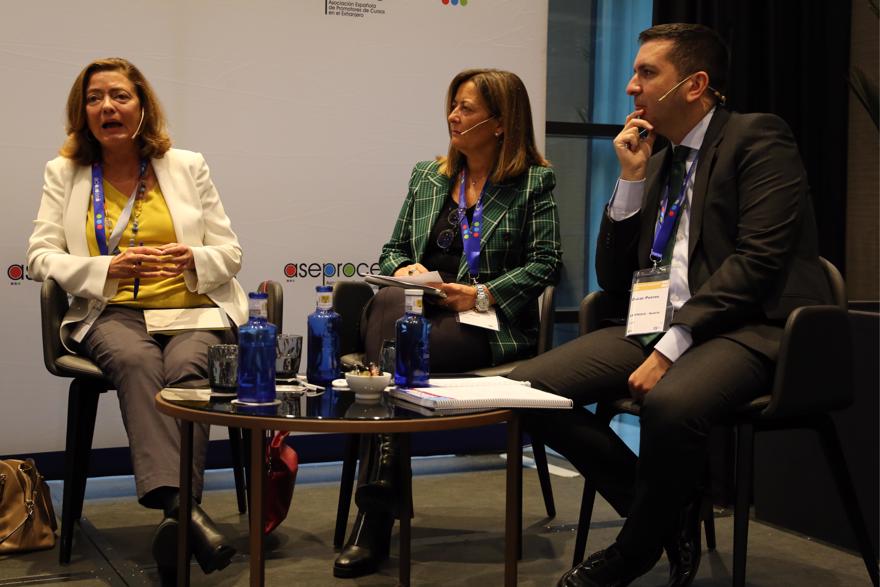 Online courses: A second panel discussion was on online programmes, and contributors were: Thomas Burnford of Hudson Global Scholars ; Richard Lehmann from Educatius Academy Online ; Caroline Turner from International House London ; ' Clare Sender of Minerva's Virtual Academy ; and Francisco Javier Sánchez Mellado from Spain-based agency Schola, S.L. .
Richard argued that online programmes can be a complement to the agency business and help to attract new clients. He highlighted that there are more Spanish students on dual diplomas in Spain than are currently overseas on high school courses, and said that 30 per cent of their French students on course overseas are also taking an online dual diploma.
Tom talked about the benefits of hybrid education, of trialling courses online, how quality online provision can expand a school's curriculum, and the need to tailor education to a child's needs.
Given the need for online learning in future careers, Tom argued that if a school graduates a student with no online education at all, then they have failed them.
Clare highlighted the many different types of students who opt for online secondary school provision, including sports and performing arts students, those whose families move around regularly, and students who are held back by traditional schooling. "The smart can get ahead, those behind can catch up," she said.
Francisco highlighted how his agency had changed perceptions of online education, and how it was useful for exam preparation, allowed them to bookend products around face-to-face language programmes, and to offer continuing options for year abroad students after their return. This can ultimately lead to providing counselling on university placements overseas, he argued.
Aseproce: Celebrating its 35th anniversary in 2022, Aseproce represents more than 60 Spanish agencies, is a member of the Federation of Education and Language Consultant Associations ( Felca ), and joined the StudyTravel Super Star Hall of Fame in 2021 after winning the ST Star Agency Association category for a fifth time.
Aseproce has also won twice at the ST Secondary School Awards for Agency Association – voting is currently open for the 2023 edition.
By Matthew Knott
News Editor